CBD Fettuccine Alfredo
Happy National Fettuccine Alfredo Day!!! No better way to spend this holiday than with a CBD infused rendition of a classic Fettuccine Alfredo!
Instructions:
1lb Fettuccine Pasta
6 Tablespoons Butter
1 Garlic Glove
1 1/2 Cups Heavy Cream
1/4 teaspoon Salt
1 1/4 cup Shredded Parmesan Cheese
1/4 teaspoon Pepper
2 Tablespoons Italian Parsley (optional)
.5-1 Dropper of Medterra 3,000mg Oil
Instructions:
In a large pot, heat water over high heat until boiling. Add salt to season the water. Once it is boiling, add fettuccine and cook according to package instructions.
In a large skillet or pan, heat butter over medium heat. Add minced garlic and cook for 1 to 2 minutes. Stir in heavy cream.
Let heavy cream reduce and cook for 5 to 8 minutes. Add half of the Parmesan cheese to teh mixture and whisk well until smooth. Keep over heat and whisk well until cheese is melted.
Add Medterra 3,000mg Oil to mixture and stir well.
Save some pasta water. The pasta water is full of flavor and can be used to thin out the sauce.
Toss alfredo sauce with fettuccine pasta and add half the remaining Parmesan cheese. Once it is tossed, garnish with the remaining Parmesan cheese. Add a little pasta water if it needs to be thinned out.
Garnish with Italian parsley, if so desired.
Now that you have your cozy comfort food on this chilly Friday, sit back and relax!
If you're looking for the full recipe without the CBD Oil, check out Modern Honey.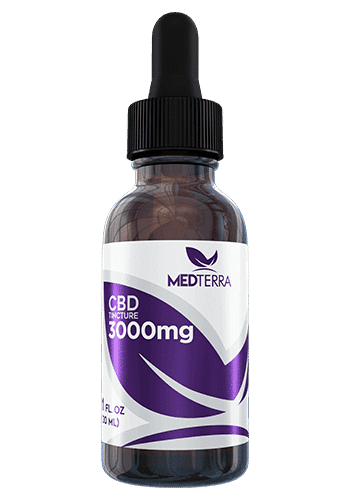 Need more?
Searching for more? View our full line of CBD products here!
Certainly you want to stay updated on all of our new products coming out? Follow us on Instagram and stay updated daily!