CBD CLINIC Level 4 ointment - combines CBD with menthol and camphor for relief from severe aches and pains. This can provide you relief from deep muscle aches and joint pain.
CBD CLINIC™ Level 4 pain relief ointment is available in 44g and 200g size jars.
Ointment Base
250mg CBD per 44g Jar
Active Ingredients: 7% Menthol, 5% Camphor
Repeat up to 4X daily.
The Clinical Strength Series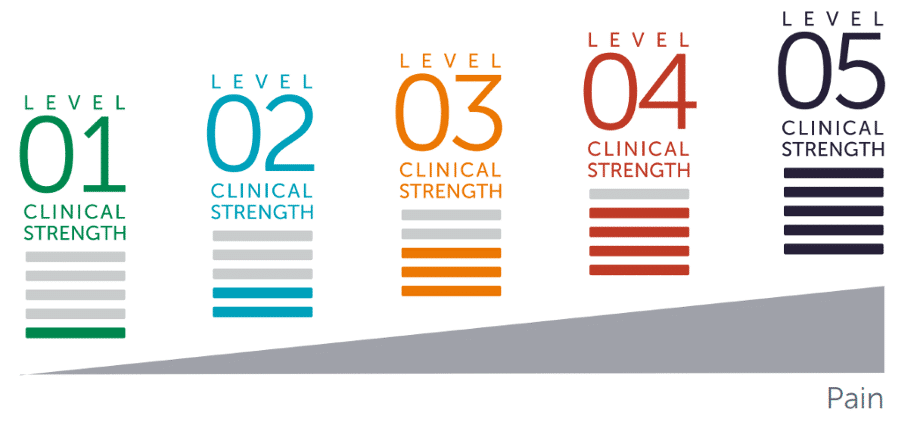 The primary formulas release the cooling action of menthol and camphor terpenes alongside additional hemp extract to enhance the relief effect. These exclusive CBD products have natural emollients to lock in the active ingredients.
Likewise, to uphold the highest industry standards, our ointments, creams, massage oils, and sticks are manufactured in a federally-audited facility. Each batch is tested by third party labs for safety, accuracy, and consistency from batch to batch.
You can use these products with a clean conscience. In fact, the entire range of CBD CLINIC products is either vegetarian or vegan.

Need help with selecting the right CBD CLINIC™ product?
We have our very own massage therapist on staff at Mother Earth that is available for a consultation for this product line or check out our reviews!
Looking for a stronger product? Check out the Level 5 Pro Sport™!
Looking to find out more information on their products? Check out the CBD CLINIC™ website for so much more information about their products!
Active Ingredients: Camphor 5% / Menthol 7%

Inactive Ingredients:

beeswax, hemp extract, clove oil, cottonseed oil, eucalyptus oil, jojoba seed oil, peppermint oil, sorbic acid, tea tree oil