Summer is LIVE! That means campfires, juicy seasonal fruit, and lots of fun in the sun. Spending all that time in the sun can wreak havoc on our skin. Sun damage, sun burns, dry skin, and an increased risk for skin cancer are only a few of the not-so-fun things the sun brings. And don't even get me started on breakouts and acne! While we want to spend every minute we can in the sun this summer, let's talk about protecting our skin. Healthy, hydrated summer skin, here we come!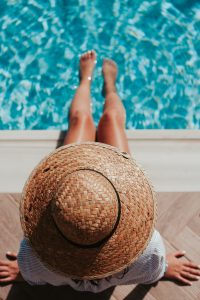 Tips to Healthy and Hydrated Summer Skin
Sunscreen
First things first, get yourself some good
sunscreen
. The sun's UV-A and UV-B rays can be harsh, causing sunburns, premature aging, age spots, wrinkles and fine lines. Skin cancer is the most common type of cancer, so it is very important to protect yourself from it by using sunscreen daily. Find a good sunscreen with SPF between 30-50. Don't forget to reapply if you go swimming or are out for long periods of time. To learn more about how to find the best sunscreen, check out what the American Cancer Society recommends.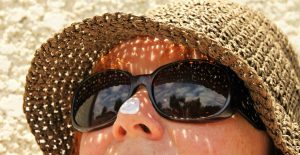 Chill on the Face Makeup
Along with getting a good sunscreen to wear daily, it's important to not wear heavy makeup. Heavy makeup in combination with humidity can prevent skin from breathing, causing more breakouts and less happy skin.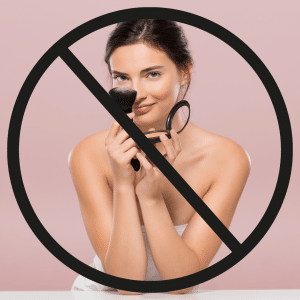 Exfoliate
Happy skin is also new, exfoliated skin.
Exfoliating
our skin is so important because it helps remove dead skin, increases blood circulation, and is very hydrating when using the right ingredients. Our
Brothers Apothecary Energizing Body Polish
is a perfectly gentle sugar scrub that combines powerfully hydrating oils, butters and extracts, plus has 1000mg CBD per jar. A sugar scrub can prep your skin for the harsh summer months by keeping it hydrated, fresh and moisturized.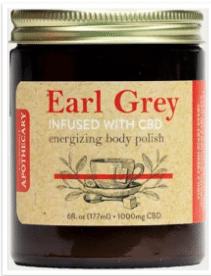 Hydrate
As important as exfoliating, hydrating the skin can also help combat the harsh summer months and keep your skin healthy. We sweat a lot more in the summer and we always have dewy skin because of that darn humidity. Sweat and humidity are not a substitute for a good quality moisturizer. Moisturizer can help reestablish the skin's outermost layer. It can protect from harmful pollutants and chemicals and can help prevent irritation and dryness.
Hydrating Products for Healthy Summer Skin
The key to moisturizing in the summer is using a lighter product, like our
Brothers Apothecary Renewing CBD Face Cream
which is delicate, light and perfectly hydrating. This face cream also has 500mg CBD per container, along with aloe, Provitamin A, B3 & B5, and Vitamin C which are all amazing for the skin. Another great skin care product that we recommend for hydration is our
Grön CBD Face and Neck Cream
, which has anti-aging and hydrating properties, and is infused with full spectrum hemp and Vitamins C and E.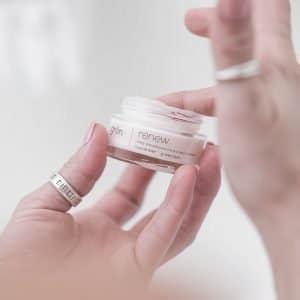 Grön Face and Neck Cream A new product we now carry is the
Grön CBD Body Lotion, Revive.
This hydrating lotion is formulated with broad spectrum CBD, bioactive plant ingredients for all skin types, and astaxanthin. Astaxanthin is a natural immune booster, as well as a sun protectant. It's also what gives this lotion it's unique color.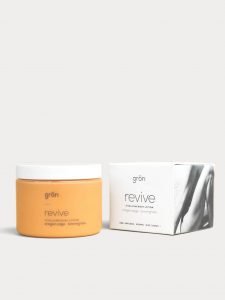 If you need to moisturize your body as well as your face, our
Brothers Apothecary Green Tea Body Butter
is also soothing and hydrating, and contains 500mg CBD per container as well as Vitamins E and B5.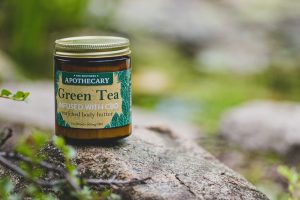 Brothers Apothecary Soothing Green Tea Body Butter Something else that can help us stay hydrated is drinking plenty of water. We should be drinking half our weight in ounces of water each day. That means that someone who weighs 150 pounds should be drinking around 75 ounces of water daily. We love our
CBD Living Water
because it helps us stay hydrated, and we get our daily dose of CBD at the same time. If you need a little more flavor in your life, we also have
CBD Living Sparkling Water
that comes in four flavors and is incredibly delicious.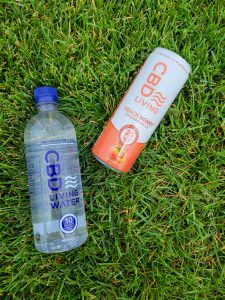 CBD Living Water and Sparkling Water
Healing Skin After the Sunburn
No matter how much we try to protect ourselves from the sun, there are times when we end up with a harsh, uncomfortable sunburn. Sun protection doesn't matter once it's too late, but we can use tools to get our healthy skin back. After a long day in the sun resulting in an unpleasant sunburn, our first choice is a nice long (not super hot) bath using Brothers Apothecary Slumbering Bath Soak
. Infused with CBD, aloe, zinc, Provitamin B5, and German Chamomile, it will calm down your burn and help take the aches away.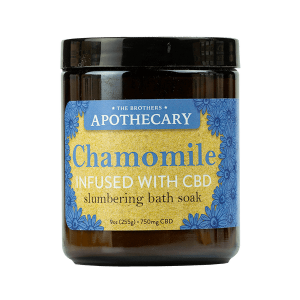 Brothers Apothecary Slumbering CBD Bath Soak
Sunburn aches don't go away quickly, so after a CBD lavender bath, the
Huron Hemp Hand and Body Cream
is perfect. This lightweight cream is infused with CBD which helps relieve the aches and also keep your skin moisturized.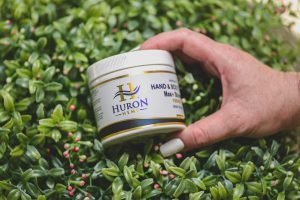 Huron Hemp Hand and Body Cream 750mg
The
Infinite Afterglow
oil is also infused with CBD, and is designed to moisturize your skin and help wounds heal quicker. The ingredients in the oil combined with CBD can also help prevent further damage to your skin. Take that, sun!
Infinite CBD Afterglow
Don't forget those pretty lips! Soothe your dry lips, or prevent sun damage, with this moisturizing and rejuvenating lip balm. Blended with CBD, coconut oil, shea butter, peppermint, and limonene, this
Infinite CBD Moonlight Lip Balm
not only soothes the skin but feels wonderful as well.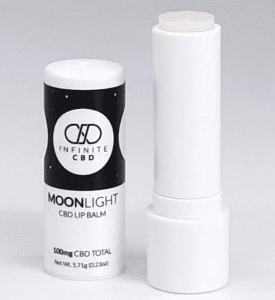 Infinite CBD Moonlight Lip Balm
Healthy Skin from Within
Skin may be on the outside, but this important organ is affected by what we put inside of our bodies. Different whole foods and supplements can help improve skin to keep it radiant and glowing. Superfoods are great because they contain antioxidants and nutrients that are good for our immune system and our skin. Check out some of these awesome supplements that will aid in skin health all year round:
Supplements for Skin Health
Vitamin A is a powerful antioxidant and can help prevent sun damage by interrupting the process that breaks down of collagen.
Vitamin C Gold
is another strong antioxidant that protects the skin and immune system, while also helping collagen hold it's shape. It also helps to prevent free radicals, which can help lower the risk for skin cancer.
Vitamin E Gold
works with Vitamin C to provide further protection from the sun.
Biotin Gold
helps to maintain glowing skin, as it aids the skin's mucous membranes and is essential for cellular energy. This is also great for the hair and nails.
Zinc Gold
can help skin to recover faster from injuries and burns, and also helps to protect the skin from the sun. The great part about this supplement is that you don't need your nose covered in white to get the benefits!
Astaxanthin Gold
is one of the most powerful antioxidants discovered, and aids in skin, immune and eye health as it comes from the carotenoid family.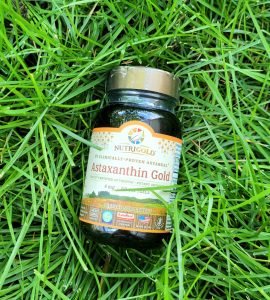 Bottom Line for Maintaining Healthy Skin
Now that you know the steps and the tools, you can get started on healthy, hydrated summer skin. Apply sunscreen, exfoliate, and hydrate to protect yourself from the summer sun. If it's too late, make sure to take care of that sunburn and beautiful skin.