As life slowly gets back to normal, you may be thinking it's the perfect time to get out of dodge. Summer is in session, kids are out of school, the weather is warm and sunny, and it is the best time to travel. But what does travel look like now? Long lines, traffic, masks on a plane, and who knows what else you may encounter on your travels. Uncomfortable seats, beds you're not used to, new food, and the stress of traveling can wreak havoc on our bodies and potentially cause panic attacks. These things make us quickly turn to hemp, or CBD (Cannabidiol) for relief, but can we even travel with it? What is currently allowed? We're glad you asked. This article will help outline what is legal, and what is easiest when traveling with CBD. After all, it may be difficult to find a CBD store out in the sticks, so be sure to travel prepared and ready. Knowing the laws and rules ahead of time can save you a headache, and some cash.
TSA Laws on the Plane When Traveling with CBD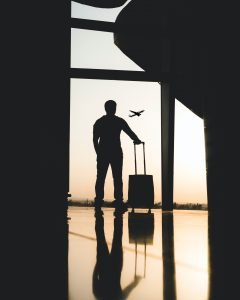 Currently, the Transportation Security Administration (TSA) states on their site that medical marijuana is not allowed unless it has less than 0.3% Tetrahydrocannabinol (THC) on a dry weight basis, or unless they are products Food and Drug Administration (FDA) approved. All products must comply with the Agriculture Improvement Act of 2018, or the 2018 Farm Bill (
1
) in order to get on the plane. This is only in regards to traveling within the USA, as CBD laws are much different in other countries. If you are traveling outside the United States, check the CBD possession laws of the other countries you plan to visit. Though CBD is legal on a federal level, certain states may have stricter laws. Be sure to check the CBD possession laws of the states you are traveling to and from. Another smart move is to print out the lab report from the product you are using to show the test results, ensuring that the product is under 0.3% THC.
Cruising and Traveling with CBD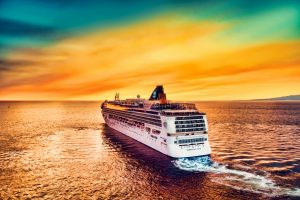 Cruises seem like the perfect place to bring CBD, especially if you get sea sick or nervous around large areas of water. As many cruises venture out into international waters, some cruise lines have banned CBD altogether. If you are cruising, be sure to check the laws of the cruise line you are traveling with. Carnival Cruise Lines specifically states that CBD is a prohibited item. In fact, it is the first thing listed under prohibited items! Directly from Carnival Cruise Lines list of Prohibited Items (
2
): "Any illegal narcotics/drugs including synthetic, designer drugs, Cannabidiol (CBD) and medical marijuana" We know, we know. Cruise lines and the rest of the world need to catch up!
Driving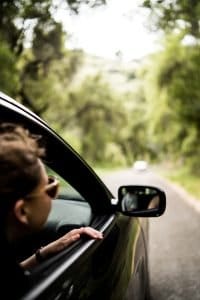 Driving to another state or across the country? That might be easier, but it's still wise to know CBD possession laws in other states that you are traveling through. It's probably not the best idea to whip out a CBD pre-roll on the road while driving, but there are many other products that are easier to transport.
Traveling with CBD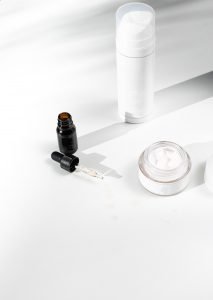 Why travel with CBD at all anyways? Well, traveling can be tough and wreak havoc on our bodies. Changing time zones, sitting in an uncomfortable chair or position for hours, and lots of frustration! Lines to stand in, traffic, pre-flight jitters, delays, or even sitting next to a talker or a stinker can affect your mood while traveling. After you've learned the laws of the different states you are traveling to, it's time to find the best products to travel with. As mentioned before, it probably isn't the best idea to bring CBD flower with you on the road, and certainly not on the plane, though they are legal. What items are best to travel with?
Best CBD Items to Travel With
When traveling with CBD, it's important to remember the liquids rule when flying. Any liquid item you are bringing on your carry-on bag must be 3.4oz or less, per the TSA website (3). Here are some great products that are must-haves for every traveler
.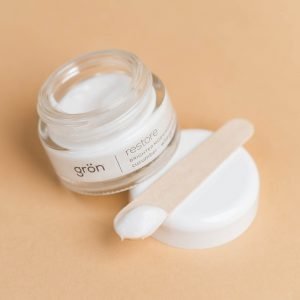 CBD Beauty and Skincare
Gron CBD Restore Eye Cream
No one needs the puffy eyes and dark bags to prove that they are on vacation. Keep your eyes light and bright with this cooling eye cream.
Gron CBD Renew Face and Neck Cream
Keep your skin hydrated during your vacation with this soothing and moisturizing cream.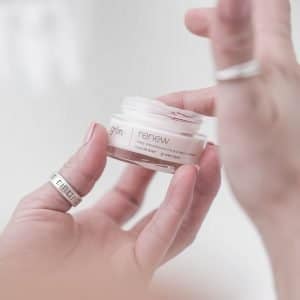 Traveling with CBD Oil
CBD Capsules
are excellent to travel with. Not only are you getting a pre-measured dose of CBD, but they are also much cleaner than the tinctures in that they have less of a chance of spilling everywhere.
Check out all the different brands of capsules we sell here
.
CBD Tinctures
are one of the most cost effective ways to consume CBD, plus they are very easy to travel with at only 1 fluid oz. Tinctures or oils are great because you can get them in many different concentrations, and you can adjust your dosage. Unlike capsules, you don't need water to consume the tinctures. If edibles don't vibe well with you, tinctures come in unflavored oil (as well as various flavors) to better suit your preferences. Our only advice is to make sure not to drop the bottle (glass, eek!), and ensure it's screwed on tightly to avoid decorating your clothes in unwanted oil. We have a wide variety of
CBD tinctures and oils available here
.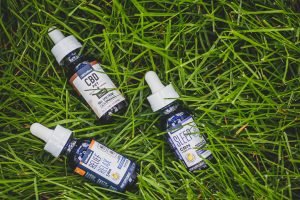 CBD Edibles
CBD
Edibles are also a great option for traveling. Similar to capsules, edibles will give you a pre-measured dose of CBD and are a much less messy product than the tinctures (unless your chocolate melts). Just be careful of who has access to them, as you wouldn't want your kiddos getting their hands on these!
We have so many delicious items to choose from including gummies, taffy, mints, and more! Check out all the different
CBD Edibles we have to offer here
.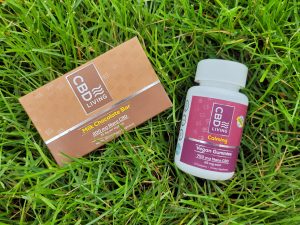 CBD Tea or Coffee is also a stellar option and so easy to use when traveling. Just make sure you keep that cup close and not let it wander off in the wrong hands! Our
Brothers Apothecary Breakfast Buzz tea
is off the hook! Not only does it help you wake up, but it also gives you a daily dose of CBD in the morning.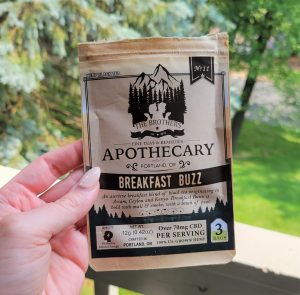 Lotions and Balms are one of the best things you can bring with you on vacation. You may get sore from lugging that baggage around, sunburned, or even get a stiff neck from that bed you aren't used to. CBD topicals like lotions, freeze sticks, and balms are sure to help these uncomfortable situations.
Check out all the different topicals we have here.
Traveling with Pets
Are you bringing pets along for the fun? Traveling can be even more stressful on our pets, especially if they are stuck below on a plane with all our luggage. Some pets don't do well in cars or planes, so having a yummy CBD treat ready for these events is one of the best ideas you can have. Read this article about
CBD and Your Fur Baby
for more information if your pet is new to CBD.
Pet Treats
CBD treats for pets can be a convenient option. These are great even if you are leaving your pet home when you travel and can make it easier for the caretaker or doggy day care.
Check out our wide variety of pet treats here.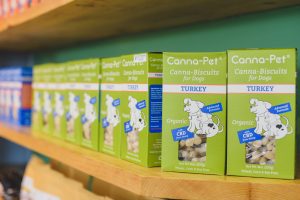 Pet Tinctures
Treats are great for triggering events that result in elevated stress levels, but tinctures are also available and are a more cost effective option. Oils are versatile as you can drop the oil straight into the dog's mouth (or let them lick from the dropper), or you can add the oil to their food or treats. We have many different oil tinctures available in store and online
at this link
.
Essential Oils for Pets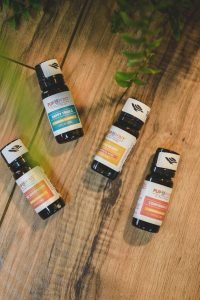 If you are nervous about giving your pet CBD, that's okay! Have you tried essential oils on them? Plant Therapy has a line called Pup & Pony with some great oils for your pup, or pony.
Confident K9
essential oil helps to promote relaxation, support confidence, and soothes worry. Does your pet get car sick or have an uneasy stomach when traveling?
Happy Trails
essential oil helps when it comes to motion sickness and stomach upset.
Lab Results
As mentioned before, CBD is only legal for travel in the U.S. if it contains less than 0.3% THC. As much as we as consumers love to trust the company we are purchasing from, each batch can yield different results. Looking at the lab tests on your own can bring you peace of mind. It is so important to source your CBD products from a quality company that uses 3rd party testing. In order to view our lab results from our products, all you need is a smart phone. Each one of our products contains a QR code which can be scanned directly from your camera app. Once the QR code is scanned, your phone will take you directly to the company's website where you will enter the batch or lot number for that product, and will then show you the lab results of that particular batch. Printing these results out or keeping them handy on your phone is a great CYA hack when traveling with CBD.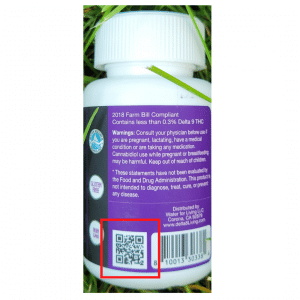 Bottom Line for Traveling with CBD
The bottom line for traveling with CBD is: it's legal in the U.S. Take care and do research when traveling to other states, and make sure to check those lab results. Don't forget to keep calm and travel on!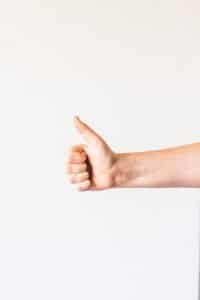 Here are some related posts:
5 Things You Should Know About Hemp
The Difference Between Hemp and Marijuana
CBD for Your Fur Baby
References: