Why should practicing self care be a priority? We are living through not only a COVID-19 pandemic, but also stress levels that most of us have never experienced before. Because of this, there are constant stressors we battle each and every day, and we all feel gigantic pressure and weight on our shoulders. But the thing is, we can't pour from an empty cup. And, we can't draw funds from a deficient bank account. Similarly, we can't take care of others if we are not taking care of ourselves. But how do we refill our cups and our bank accounts, per se? In order to refill our cups, we must practice self care, and we must practice it often. In this article, we will learn about self care, and why should be making it a priority in our lives.
What is Self Care?
Self care is a conscious act that someone takes in order to promote or improve their physical and mental well-being. Although, this is not to be confused with being selfish or self-indulgent. It is exactly what is sounds like, taking care of yourself. We should take care of ourselves so that we feel fulfilled emotionally, mentally, and physically. Not only does practicing self care help us physically and mentally, but it also creates a positive and healthy relationship with ourselves. We can spend so much of our lives trying to take care of other people, when we should not forget about ourselves. But if we don't take care of us first, how can we ensure we take care of others? Here, the difficult task is ensuring that we practice self care as often as we can. It is so easy to make excuses to avoid taking care of yourself, but once we start practicing it regularly, we will notice a difference. Some people view it as a luxury as opposed to a priority, but there is more to it than meets the eye. In the next paragraph, we'll talk about the multitude of non-selfish ways that we can practice self care and actively improve our state of mind and being.
Ways to Practice Self Care
Firstly, practices can be different for everyone. A facial may be one person's way of practicing, while socializing with close friends can be someone else's. Some people practice a self care act that makes a certain part of them feel better, such as
physically, mentally, spiritually,
and
emotionally
.
Physical
self care is taking care of your physical self while ensuring your body feels good and healthy. Next,
mental
self care is ensuring that you are taking care of your mental health and balancing the mind, which is something we could all use. Similarly,
spiritual
self care is taking care of your inner self on a deeper level, tuning into your higher self. Lastly,
emotional
self care is nurturing and tuning into our feelings, emotions and thoughts as well as our conscious inner state. In the next paragraph, we will look at some different forms of self care, and you can decide what practices are best for you.
Physical Self Care Practices
Eat a healthy meal, or more
Get a full night's rest with no distractions
Exercise in a way that makes you feel great, maybe even outside in nature
Do a facial or clay mask, like the Gron Rejuvenate Clay Mask
Take a dose of CBD daily, like any of our tinctures
Get a massage
Do a cleanse or detox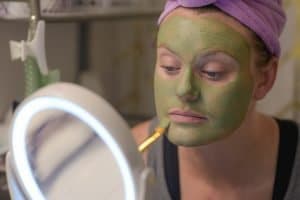 Mental Self Care Practices
Read a book
Cook a healthy meal, or bake something that will the house with warm smells
Have a relaxing night in
Take a relaxing bath with our Brothers Apothecary Slumbering Bath Soak or a CBDLiving Bath Bomb
Listen to a motivational podcast or an audio book
Listen to your favorite music, and sing along
Do things like puzzles to keep your mind sharp
Practice self love, self compassion, and self acceptance
Turn off your phone and avoid negative triggers
Get your hands dirty in the garden
Get in some play time and snuggles with your fur baby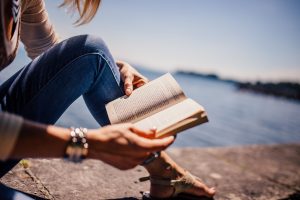 Spiritual Self Care Practices
Meditate
Pray
Alone time
Yoga
Spend time in nature
Cleanse your space, by tidying up or even using a Mother Earth Natural Health cleansing kit with sage, palo santo, and crystals.
Connect with a like-minded community
Practice gratitude
Exercise mindfulness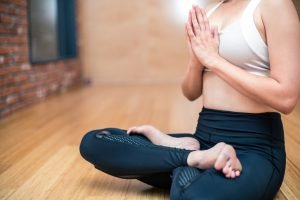 Emotional Self Care Practices
Ensure you get face-to-face time with your friends
Nurture relationships with your friends and family
Journal
Make amends with someone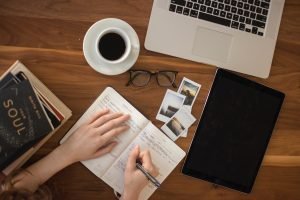 Products and Tools
Now that you know, or may be thinking of, how you will personally practice self care, it's time that you know what tools we have available to get you started.
Beauty
CBD Living Bath Bombs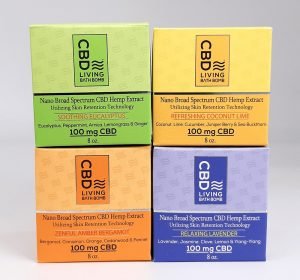 CBD Living Bath Bomb. Four scents, Eucalyptus, Coconut Lime, Bergamont, and Lavender. Uses 100% natural ingredients and Nano-CBD. 100mg of CBD per bomb We have four different scents of these amazing CBD-infused bath bombs to give you a bomb bath that is relaxing, or even energizing. Certainly you can choose between Amber Bergamot, Lavender, Eucalyptus or Coconut Lime for your ideal bath. Each bath bomb is infused with 100mg of CBD to give you the bath of a lifetime.
Brothers Apothecary Slumbering Soak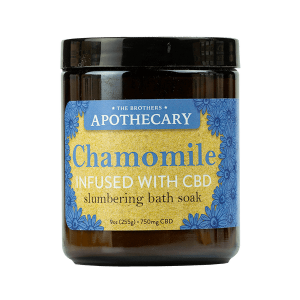 Brothers Apothecary Slumbering CBD Bath Soak Our Brothers Apothecary Slumbering CBD Bath Soak has a calming scent of natural lavender with Roman and German chamomile, making it perfect for practicing self care. This soak contains aloe, leaving your skin effortlessly smooth while deeply relieving sore aches and muscles. Due to their potency, each bath will have 100-200mg of CBD.
Gron Rejuvenate Awakening Clay Mask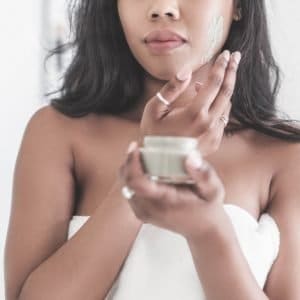 The
Gron Rejuvenate Awakening Clay Mask
contains natural ingredients that are perfect for a home spa facial experience. This mask contains cooling and moisture balancing powers to soothe the skin and help reduce redness and breakouts. Each jar contains 240mg of Full Spectrum Hemp Extract.
Gron Renew Face and Neck Cream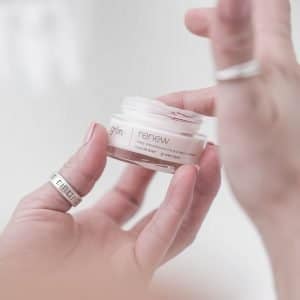 The
Gron Renew Face and Neck Cream
is formulated with broad spectrum hemp, and also has hydrating and anti-aging ingredients including vitamin C, vitamin E, bee propolis, royal jelly, and hyaluronic acid. This cream is great for hydrating the skin and visibly reducing the signs of aging.
Gron Restore Eye Cream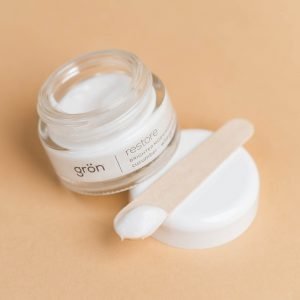 The
Gron Restore Eye Cream
helps to brighten your under-eye area with vitamin C and cucumber to hydrate delicate skin, and broad spectrum hemp to help reduce puffiness and fine lines.
Gron Revive Body Lotion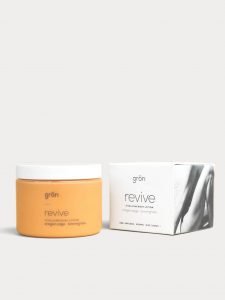 This
Gron Revive Body Lotion
is formulated with broad spectrum hemp and natural, bioactive plant ingredients to hydrate and protect all skin types.
Gron Relieve Body Balm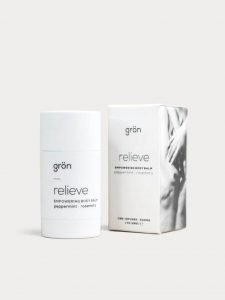 Our
Gron Relieve Body Balm
is formulated to relief irritated areas and soothe discomfort. Each balm stick contains 200mg of broad spectrum CBD, as well as peppermint essential oil and soothing natural ingredients.
Brothers Apothecary Renewing CBD Face Cream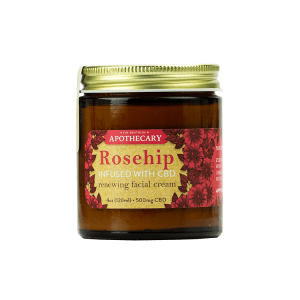 The
Brothers Apothecary Renewing CBD Face Cream
is delicate, light, and perfectly hydrating. Made to benefit all skin types, it helps glow, elasticity, and skin's natural radiance and youthfulness.
Brothers Apothecary Energizing Body Polish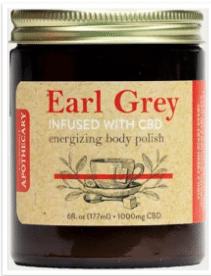 Our
Brothers Apothecary Energizing Body Polish
is a hemp sugar scrub that combines powerfully hydrating oils, butters and extracts and work to nourish and hydrate the skin. Exfoliating your skin is an easy way to start practicing self care, as it's so incredible for your skin and body.
Chocolate
Yes, we said chocolate! Chocolate can be a great way to practice self care. Dark chocolate is especially beneficial because it's nutritious, contains antioxidants, it's great for your skin and it can improve brain function. While dark chocolate is the healthier pick, milk chocolate might just make you feel good too!
Gron CBD Milk Chocolate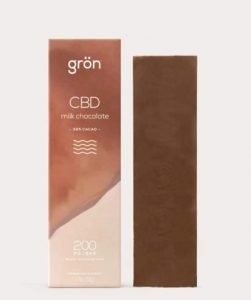 Grön CBD Milk Chocolate is made with 200mg of broad spectrum CBD mixed with 38% cacao. Makes for a great CBD edible The
Gron CBD Milk Chocolate Bar
is packed with 200mg of broad spectrum hemp and provides a buttery, silky and smooth flavor with caramel undertones.
Gron CBD Dark Chocolate Bar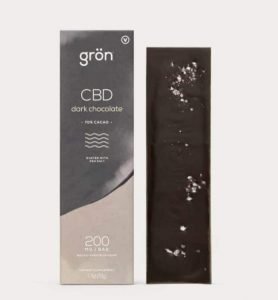 This heavenly
Gron CBD Dark Chocolate Bar
is nutritious, full of antioxidants, and contains 70% cacao. Plus, it's vegan! Expect a smoky, bright, well-balanced taste with a smooth finish.
CBD Living Chocolate Bars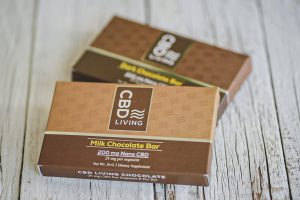 CBD Living Chocolate Bars come in both milk and dark chocolate, with each bar containing 200mg of hemp. Delicious, and they will cure your chocolate craving!
Drinks
A relaxing drink sounds nice, doesn't it? Alcohol can be harmful to our bodies as well as our minds and can lead to negative effects. Because of this, sometimes it's a better idea to stick with a nonalcoholic beverage that is healthier. We have a wide variety of drink options for every personality.
CBD Living Sparkling Waters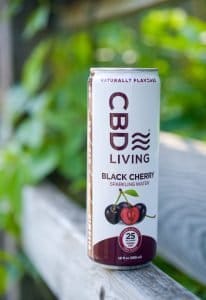 These
CBD Living Sparkling Waters
contain 25mg of nano-extracted hemp, along with vitamin A, B5, B6, and B12, plus zinc and potassium to help keep you hydrated and refreshed all day. We have five delicious flavors of this CBD Living Sparkling Water including
Strawberry Lavender
,
Black Cherry
,
Orange Grapefruit
,
Peach Honey
, and
Apple Ginger
. Need some extra relaxation? Add some vodka for a fun and relaxing cocktail!
Brothers Apothecary Teas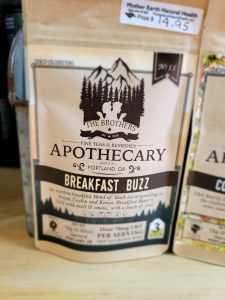 We have several different teas from Brothers Apothecary that are great for either energy or relaxation. Choose between
Golden Dream
,
Blue Moon Milk
,
Mighty Matcha
and
Breakfast Buzz
.
Gron Elixir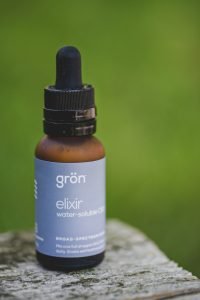 Our
Gron Elixir
is water soluble, making it easy to mix into any beverage with a measured dropper. Because It is tasteless and odorless, it's perfect for adding into your favorite drink, whether it's a relaxing bedtime tea or hydrating water.
Calm Gummies
Gron CBD Calm Fruit Chews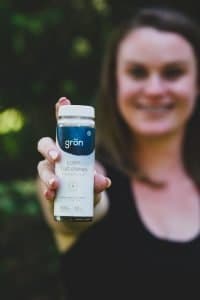 These delicious
Gron CBD Calm Fruit Chews
are a perfect way to practice self care in for the day. Take them for a wonderful feeling of relaxation with 10mg CBD in each gummy.
CBD Living Calming Gummies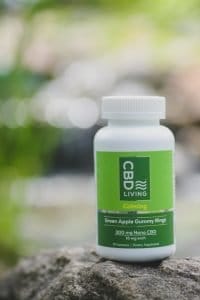 Our
CBD Living Gummies
are very convenient and a delicious way to get a 10mg dose of hemp to help you relax. Plus, they come in several different delicious flavors!
CBDistillery Relax CBD Gummies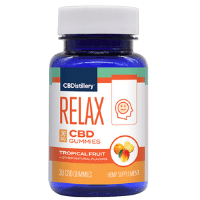 Our new
CBDistillery Relax Gummies
have a delicious tropical flavor and are sure to help ease stress with 30mg hemp each. Relax and unwind for your self care practice.
Charlotte's Web Calm CBD Gummies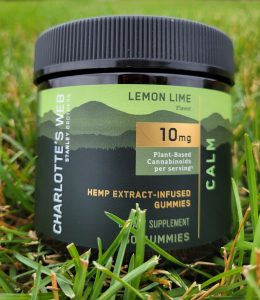 Our
Charlotte's Web Calm Gummies
are specially formulated to offer amazing calming relief from everyday life.
Essential Oils
Brothers Apothecary Unwind CBD Essential Oil Roller
Brother Apothecary Unwind CBD Essential Oil Roller The
Brothers Apothecary Unwind Roller
is formulated to de-stress and settle the senses. It is calming and uplifting, and encourages a positive and refreshed state of mind, just what we need for self care.
MONQ Personal Aromatherapy + CBD Pens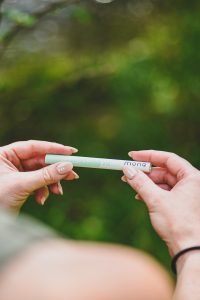 MONQ
is the leader in the personal aromatherapy industry, and these pens will help you feel the way you want. With a large variety of scents, these pens will bring you feelings like
Happy
,
Peace
,
Zen
, and more. In addition to essential oils, some of the pens also have CBD for extra relief and relaxation. They are prefect for your self care needs.
Plant Therapy Essential Oils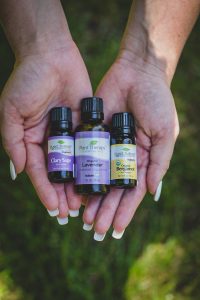 Plant Therapy
has a wide array of essential oils to help you feel the way you want, too. From calming to energizing single blends and oils, we have just what you need for your journey.
Start Your Journey
As you can see, our entire store is great for practicing self care. Now that we have given you tips and the tools available to you, it's time to start your self care journey. It's impossible to pour from an empty cup, or to take care of others while you aren't taking care of yourself. This is a practice for you to start, and not to be ashamed of or feel selfish for. Listen to your body and mind to see what type of practice you need to replenish yourself and your cup. We hope these tips have helped you decide what is best for you. In conclusion, we hope that you now realize how important it is to make self care a priority in your life.
Resources
Spiritual Self Care Ideas
Self Care Strategies for Stress Reduction
Self Care
About Mental Health and Self Care
Health Benefits of Dark Chocolate